Calculating volume commissions of insurance agents is one of the most complex challenges for insurance companies, due to the high level of competition in the sector and the need to implement intricate business models over a short period and with maximum transparency. Incentives Solutions, the leading company in Israel in planning and managing incentives and commissions for sales, services and distribution channels, is launching for the first time in Israel an advanced system that enables the implementation of complex business models for insurance agents. The technological solution, JOOPY Insurance, was developed by Incentives Solutions in cooperation with Clal Insurance and Finance. Starting in 2020, the system was installed by Clal Insurance and Finance and gives the company a means of managing work agreements with its agents and the calculating of volume commissions while at the same time offering a solution to complex models.
The Incentives Solutions solution is defined by the Gartner research firm as one of the most innovative in a new global market niche of Sales Performance Management (SPM) software that is growing rapidly. The market for SPM software rose by 14% in 2019 with sales topping $1 billion. According to research estimates, by the end of 2020 about 40% of the companies who pay commissions to more than 100 employees will institute this kind of solution. These kinds of systems increase sales by agents by 10-12% and hence their commissions.
The JOOPY Insurance system supplies end to end management capabilities, including the defining of an individual work agreement of an agent (including his specific conditions in each insurance segment and type of policy). It also installs the agreement including all its conditions as resulting from the commission calculating system. Any regulatory or other change can be quickly adopted, in agreements or as part of the system used for calculating commissions and can be carried out without any manual work.
Agents will be presented with a unified picture in the insurance company's website, up to date and detailed of all data related to commissions, the volume as calculated by the JOOPY Insurance system, in all segments of activity. The agent will be able to track commissions and the way they are calculated as well as checking the meeting of targets. The system includes analysis tools and management reports.
Amir Fishlevich, CEO and founder of Incentives Solutions: "We are bringing good news to the insurance industry and its ability to effectively and transparently manage relations between large insurance companies with agencies and agents. The manual work using Excel or outdated software programs is no longer suitable for competitive markets like the one that exists in the insurance industry and now requires the automation of the related processes. The solution not only proposes unprecedented savings and efficiency, it also serves as a stimulus for increasing sales, profits and growth."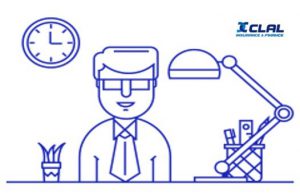 Sharon Pipano, a senior VP in charge of agent agreements and commissions at Clal Insurance and Finance: "Managing commission agreements of agents, calculating volume commissions and dealing with frequent business and regulatory changes in the insurance sector present a significant challenge. Incentives Solutions supplied our company an effective solution to the challenges and gave us a competitive advantage. The system enables us to implement new models and solutions quickly and at a low operating cost. We found the necessary professional know-how and the technological solution required at Incentives Solutions, as well as a deep understanding of the challenges with which the insurance industry is dealing with. This was underscored during the high quality and professional installation process that is currently taking place."
For the press releases: Walla Finance, Founder, Polisa, Sponser, IT News, Anet