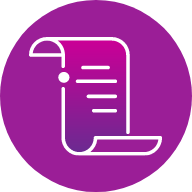 A goal without a plan is just a wish…
JOOPY Deal is the ideal solution for motivated agents in insurance company and CSR's in all types of Contact Centers( finance, mobility ,retail etc.)  in all the industries. Unlock your employees' potential with targeted competitions, enticing rewards, dynamic structures, and transparent tracking.
Automate administrative tasks
01
to reduce operating expenses. Attain increased agility and flexibility to achieve immediate time-to-market results.
Manage approval workflow
02
Create & Administer multiple workflows with dedicated UI that allows ease of access
Monitor agreements & signatures
03
Attain quick access to all organizational contracts and agreements, and review signed and unsigned documents.