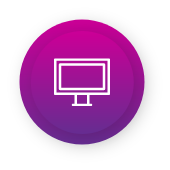 Rapidly changing industry & always being ahead of the curve.
Our Solution - JOOPY TECH
Automate administrative tasks
01
to reduce operating expenses. Attain increased agility and flexibility to achieve immediate time-to-market results.
Boost sales with our Web Portal dashboard
02
self-service tools including: self-simulations and real-time, Next Best Action (NBA) suggestions for your employees or partners.
Initiate activity and respond quickly
03
rapidly changing market opportunities by seamlessly adapting employee targets to company goals via Incentives' automated system.
Produce fully transparent compensation
04
plans to ensure compliance with governance and regulatory requirements like Sarbanes-Oxley (SOX).
breed technology to eliminate reliance on IT resources
Reduce the risk of inaccurate year-end
06
payouts with on track forecasts , in-depth analytics and year-end predictions.
Reduce employee turnover by assigning employees
07
clear expectations and rewards, thereby improving employee satisfaction.
Automate annual bonus and employee reward programs
08
to increase productivity at all levels, from administrators to middle management and senior executives.