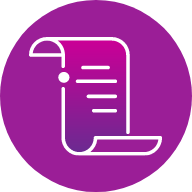 A goal without a plan is just a wish…
For institutions and corporations, Legally binding contracts are most likely still being managed through a manual approval process, in some cases physically printed,  which consumes a significant amount of time and effort and requires the review and signature of multiple factors.  This results in an inefficient flow which is challenging to document.

From an agreement initiation to a series of approvals & digital signatures, JOOPY Agreement enables a simple and easy to use UI which allows the creation, maintenance, and automation of multiple workflows and approval processes.
Automate administrative tasks
01
to reduce operating expenses. Attain increased agility and flexibility to achieve immediate time-to-market results.
Manage approval workflow
02
Create & Administer multiple workflows with dedicated UI that allows ease of access
Monitor agreements & signatures
03
Attain quick access to all organizational contracts and agreements, and review signed and unsigned documents.