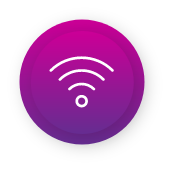 Continues competition, growth opportunities, increasing commoditization of products, and Value Added Services (VAS).
Our Solution - JOOPY INCENT
Motivating your sales and service staff:
01
You will be able to offer any type of incentive program with a complete spectrum of commissions for improving sales tools to customer contact centers (CSR), retail stores and service depots, channel distribution network and other disciplines in your company.
Transparency and performance excellence:
02
with the Web portal, each employee, manager and channel has access to the most updated information from their own private desktop including Next Best Action (NBA) suggestions generated automatically from the system, self-service tools, simulation capabilities and other features to help gain commitment and ownership.
Adapting compensation plans to market demands:
03
you can design or modify customized solutions, simulate and check them prior to implementation, and easily deploy compensation plans.
Implement changes in real-time: JOOPY
04
agile technology platform allows you to implement changes in real-time.
Predicting future profits:
05
The Analytics Module enables you to gain in-depth reporting for operational, processes and analytical requirements which lead to sound business decisions based on the system's comprehensive data and information.
Regulatory and Fiscal management:
06
providing an end-to-end full audit "check and balance", log file and tracked changes, electronic signature and other tools to eliminate over payments and comply with SOX and internal regulations.