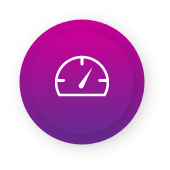 JOOPY Automotive industry
Intensive competition, and the need to maximize sales and to implement effective marketing strategies and streamline your sales and business processes.
Our Solution - JOOPY INCENT
Optimize sales and marketing campaigns
01
by aligning targeted product incentives with corporate goals to maximize employee and channel partner performance
Create a "Selling Organization Culture"
02
with your sales commission software, logistics, technicians and the entire organization focused on sell sell sell…
Maximize business productivity
03
by distributing goals efficiently. By automating incentives pay and administrative tasks, you can turn shadow accounting into productive time, and focus staff on stock management, sales and customer service needs
Drive business innovation
04
by simulating profits gained from new product development and providing personal simulations to allow your employees to focus on the business
Become agile & Reduce IT, operating expenses and investments
05
with a best-of-breed solution that covers all your incentives needs
Ensure compliance to financial standards and regulations:
06
full transparency, audit trails, 'checks and balances" controls in accordance with EU and SOX mandate
Initiate activities and respond quickly
07
to rapidly changing market opportunities with accelerated time-to-market.
Produce full transparency of
08
compensation plans to ensure compliance with governance and regulatory requirements, such as Sarbanes-Oxley (SOX).