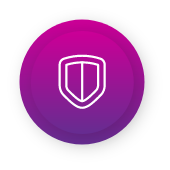 Insurance & financial services
Implementing complex compensation factors for Insurance companies, investment firms, credit card corporations, and other financial services companies.
Our Solution - JOOPY Insurance
Efficiently drive your distribution channels:
01
Configure special performance plans for sales hierarchies or individuals, such as brokers and independent agents, to manage the complex relationships of your internal and external channels.
Provide full transparency of compliance with government regulations:
02
By automating your incentives pay, you can guarantee auditable and precise documentation of all payments.
Create a holistic compensation system:
03
Go beyond your sales force, and incentivize your entire staff, including call center representatives (CSR), front-office agents, brokers and account management support. Motivate optimal performance on all levels by aligning employee goals with corporate objectives.
Improve customer loyalty:
04
By increasing employee satisfaction and performance, creating more efficient channel management, and improving data quality, you will see a direct impact on customer retention levels.
Analyze reporting in real-time:
05
JOOPY's dashboards for senior executives, middle management, and individual employees, along with the Analytics module, allows you to rapidly adjust targets and rewards to keep up with market trends.