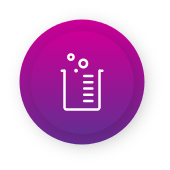 Institutions And Public Sector
The key factor in the success of public corporations and government institutions is their ability to effectively innovate & operate in the fields of Sales Performance Management, organizational measurements, customer service, and workflow management.
Adapt sales goals and quotas
01
managing sales territories, and rewarding in near real-time.
Create models of future sales performance and incentive
02
plans and simulating results to reduce risks and make optimal business decisions.
Communicate clearly and providing full transparency
03
of incentives to build loyalty, trust and confidence in the compensation management program, while eliminating time spent on "shadow accounting".
Increase employee satisfaction with an improved incentives solution
04
which will lead to better customer service and ultimately boost sales.
Reduce administrative costs
05
and the creation of a highly customer focused environment.
Eliminate dependency on your IT support
06
& Align your sales force with corporate objectives to improve overall productivity.