In my 30 year career in management, it has become apparent to me that there is a secret formula to achieving a long lasting competitive edge. A formula that is highly distinctive, yet widely applicable.
The 'secret sauce' that I am referring to is the extraordinary ability to keep your managers and your external sales channels engaged, aligned, focused, motivated and inspired – every day.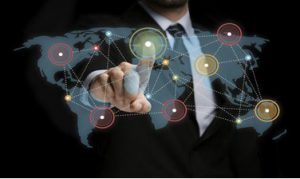 Why? Because these are the people you rely on to sell your product. And equally, because you have little or no ability to influence them whatsoever; because they don't work for you, they don't report to you, and worse, they are not on your payroll.
Let's just take a minute to process the latter:
When selling through external channels, you are considerably limited in your ability to influence the very people designated to sell your product.
And that's not all.
There is also little or nothing you can do to stop those same people from selling your competitors' products to your target audience instead.
If you want better sales, you need to get closer to your channel sales staff.
Much, much closer.
Automating your incentives and commissions management can help you get closer to your channel sales staff in a way that will directly affect your bottom line.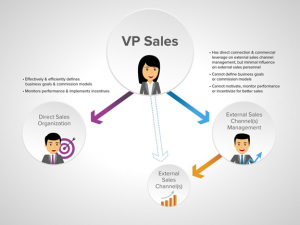 Here's why:
1. Bigger, better sales
When you implement automated incentives and commissions management, you pave a direct pathway to mindshare with your channel sales staff. You'll have a dynamic platform at your fingertips which enables you to maximize your annual sales plan, launch special campaigns, and provide prescriptive information to your external channels on how to achieve the best results. You'll be closer than ever to your external channel sales personnel and armed to the hilt with business tools to inspire, motivate and propel them into selling more of your product and less of your competitor's. The result: better competitive edge, bigger sales, increased bottom line.
2. Lower sales operations costs
Remember all those long, time consuming phone calls and meetings regarding commission numbers and the uncomfortable disputes surrounding them due to lack of logged data? When your transactions are clearly charted, all of that becomes a non-issue. Your data is transparent, your Channel Manager is no longer the 'bad guy,' and for the first time ever, he can forget about administrative issues and focus solely on getting your product sold. You'll experience reduced sales operations costs, channel partners that appreciate your transparency and a better client relationship all round. Win-win for all.
3. No more overpayments
With automated incentives and commissions management, you gain more control over your finances, leading to fewer inaccuracies and ultimately – no overpayments. You'll spend exactly what you set out to spend, get alerted if something is wrong and simply, save money. Lots and lots of money. All of your transactions and changes will be automatically logged and audited and you can check your reports in real-time on clear, configurable analytics dashboards. No more overpayments, no more headaches and significantly less money wasted.
At the end of the day, like everything else, it always comes down to relationships. In order to make a difference to your external channel sales personnel and subsequently, your bottom line, there is just no other way around it – if you want better results, you have to be willing to get up close and personal.
Simple as that.